Sunday, December 3, 2023 -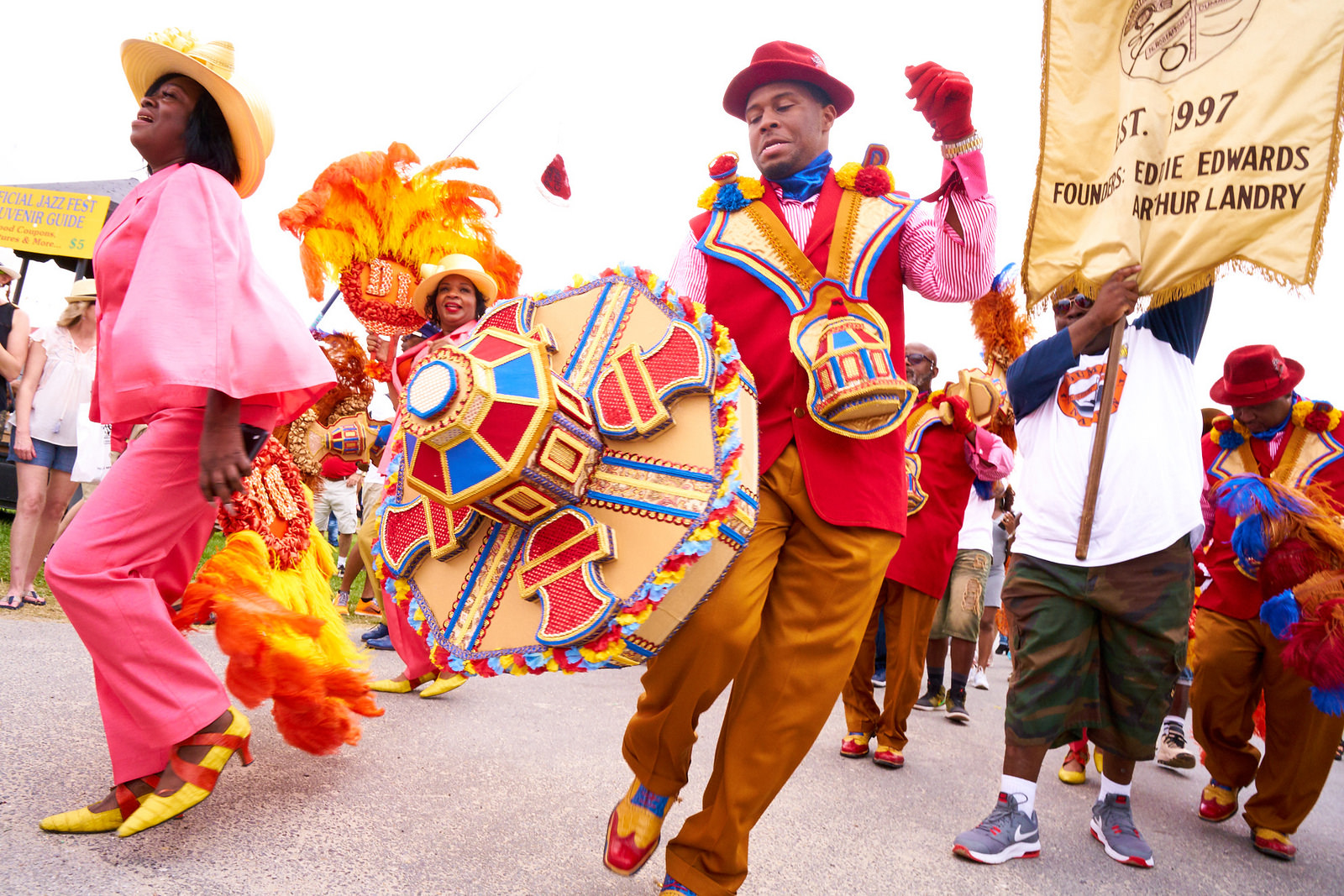 Dumaine St. Gang at Jazz Fest [Photo by Eli Mergel]
START N. Villere & St. Phillip - Treme Center. Proceed up N. Villere St. to Dumaine Street, take a RIGHT. "Saluting Members at Rest."
CONTINUE up Dumaine Street to N. Claiborne. STOP Under the bridge (Uuptown Swingers). Turn LEFT to Orleans Ave., turn RIGHT.
Continue to Jokers Wyld at 1933 Orleans Ave. with Old & Nu School Style Fellas.
Continue to N. Broad. RIGHT on N. Broad. STOP at Chill Will Barbershop/Divine Ladies
Continue down N. Broad to Esplanade Ave. RIGHT turn to Galvez.
STOP Undefeated Divas. Continue on Esplanade Ave. to N. Claiborne Ave.
STOP Nine Times S&P Club. LEFT at Esplanade Ave. and N. Claiborne. Continue up Claiborne to ST. Bernard.
STOP Sudan S&P Club. Turn LEFT at St. Bernard and Claiborne. Continue up St. Bernard to AP Tureaud. AP Tureaud to North Galvez. Turn LEFT at N. Galvez. Continue up N. Galvez to Aubry Street to 
STOP Seal's Class Act Outreach S&P Club/Cultural Queenz. LEFT on St. Bernard. Continue on St. Bernard to N. Claiborne. RIGHT turn on N. Claiborne to St. Philip. LEFT on St. Philip to Treme Center.