Published on: December 28th, 2019
Happy birthday to Zigaboo Modeliste! Here he is onstage with Foundation of Funk, featuring Modeliste and George Porter, Jr. with special guests Ivan Neville, Tony Hall, and Ian Neville on April 26, 2019. Photo by Leon Morris.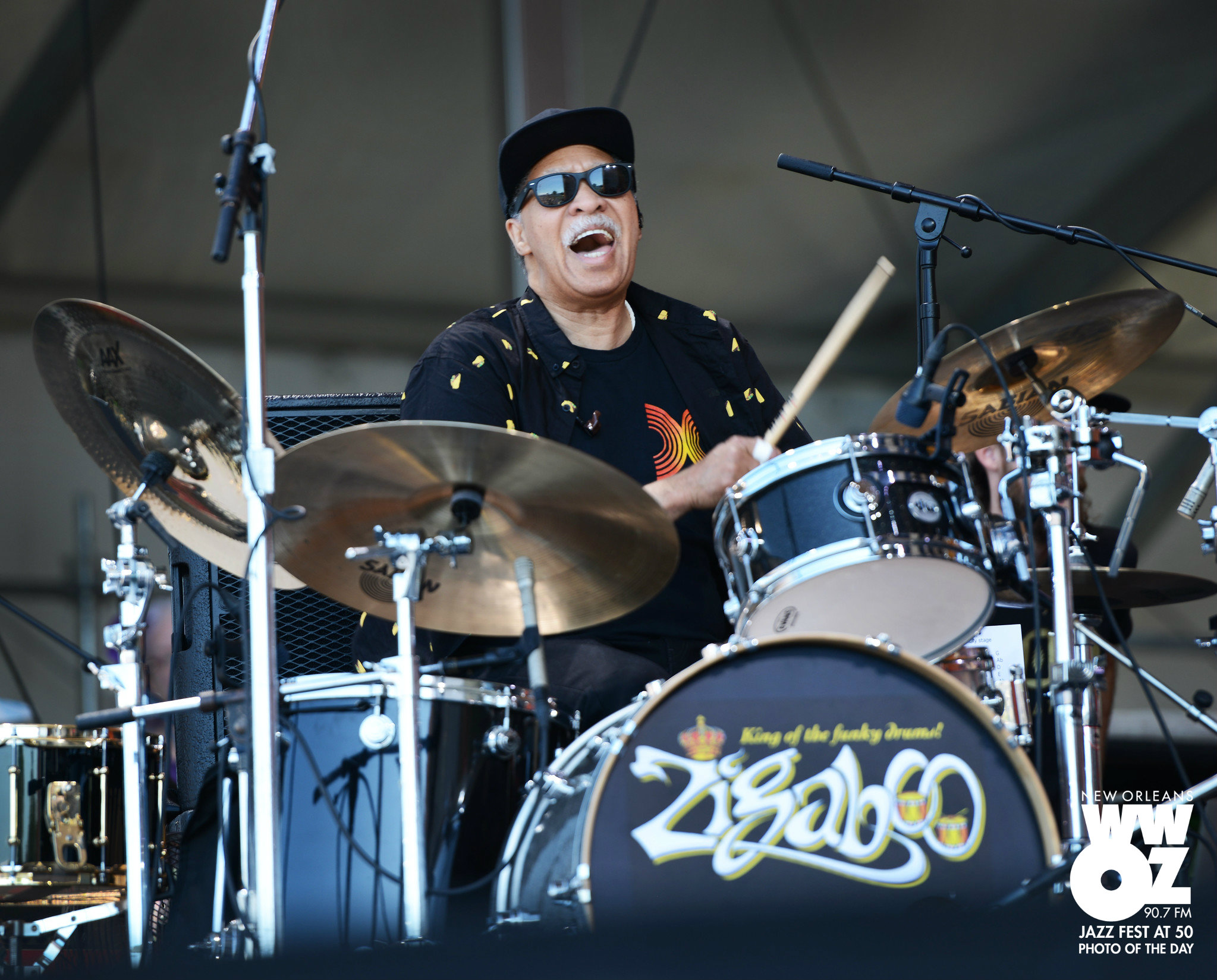 In honor of Jazz Fest's 50th anniversary in 2019, we're featuring a Jazz Fest photo of the day with our audience. Keep your eyes here, and at our Jazz Fest 50 page, all year long to see them, plus more celebration of the big anniversary!